Go People + GoGet Partnership (Senders to read)
Started from Oct 2019, Go People and GoGet officially formed a strategic partnership.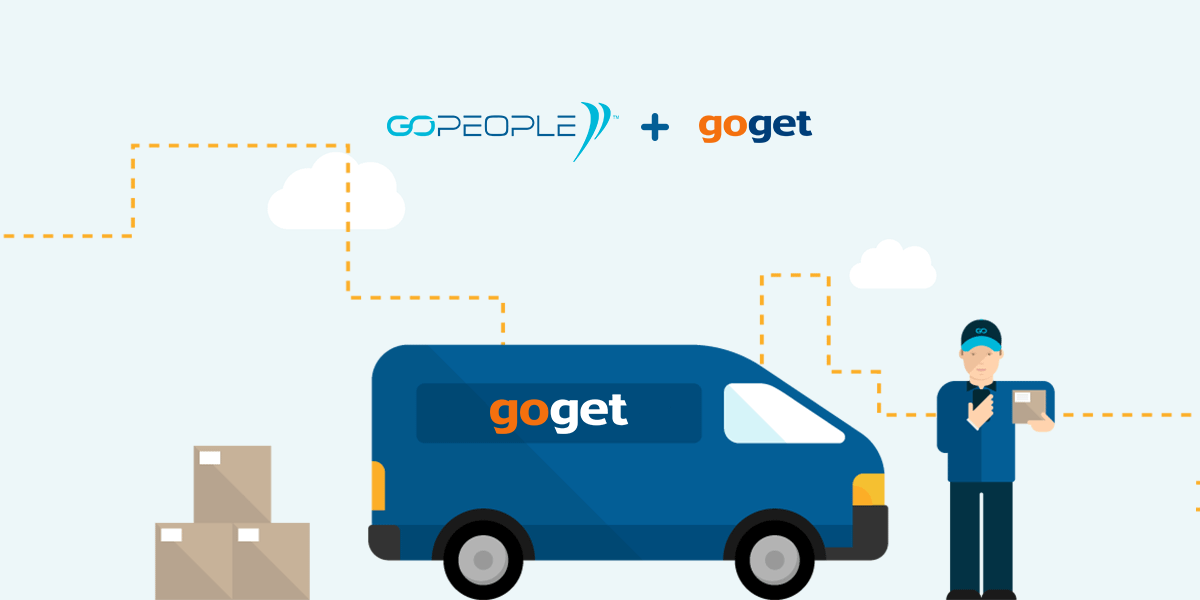 What does this mean to our Sender community? With this partnership, Go People Runners will be able to on-demand hire GoGet vans to fulfil your van requirements. There are over 3,500 vehicles and 450 vans on GoGet platform as of September 2019, and it will continue to grow.
How does it work?
We have restructured the GoSHIFT van rates to work with this partnership. All you need to pay is the GoSHIFT normal car rate plus $79 (ex GST) for members and $89 for non-member as van (1 tone) hiring levy for up to 24 hours. As soon as your shift is assigned to a Runner, he/she can book for a van from the GoGet App instantly if they do not have one already. This is all taken care of in the background. You, as a client, will not need to worry about any of the process. You can continue booking for van shifts the way you have been doing.
This change will make it cheaper when hiring longer with GoSHIFT vans. For example, with a 8 hour van morning shift for our members, base rate $25.45 per hour x 8 hours + 79 van levy = $35.32 ex GST per hour.
Go People continuously explore innovative ways to make deliveries simpler and smarter.
Did this answer your question?
Thanks so much for your feedback!
%s of people found this helpful.