How to: add or update store address
We understand businesses operations may change from time to time. If you need change your regular pick up locations for your deliveries, it is super easy to do!
Go to the "Store" settings page from the top right hand corner Account navigation.
Simply click on the "Edit" button of your existing store or add a new store via the top "Add a store" button.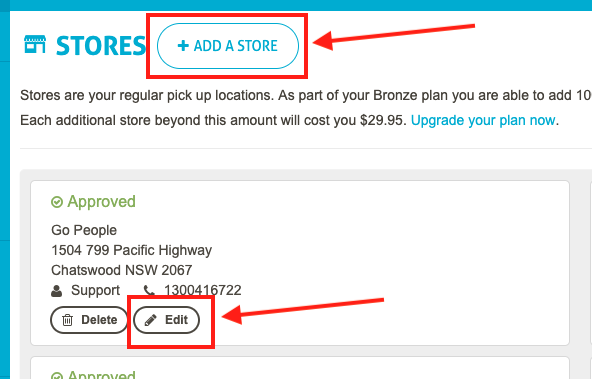 Did this answer your question?
Thanks so much for your feedback!
%s of people found this helpful.