How to GoSHIFT: add more jobs to existing runs
This article will explain how to add more Jobs to GoSHIFT Runs after auto grouping or Job assigning.
Open the Map view
You can simply click on the "Map view" on the shift that you would like to manage
As you can see in the 'Map view' Popup, if the jobs are routed into runs already, they are in a different colour. If they have not been routed, they are in red.
Drag and Drop
Let's say you want to add Job #15011824-5559 to the Run. You can simply drag the Job marker and drop it on any green markers.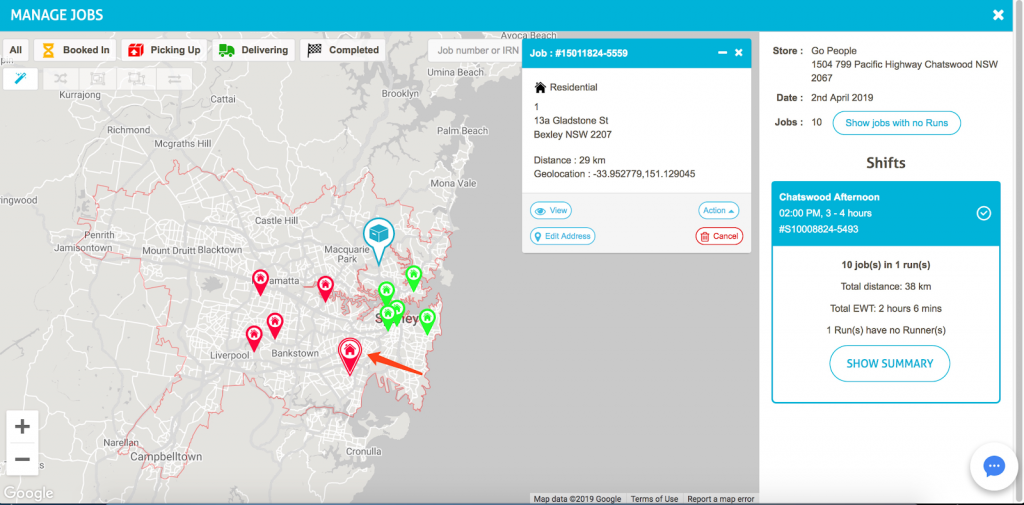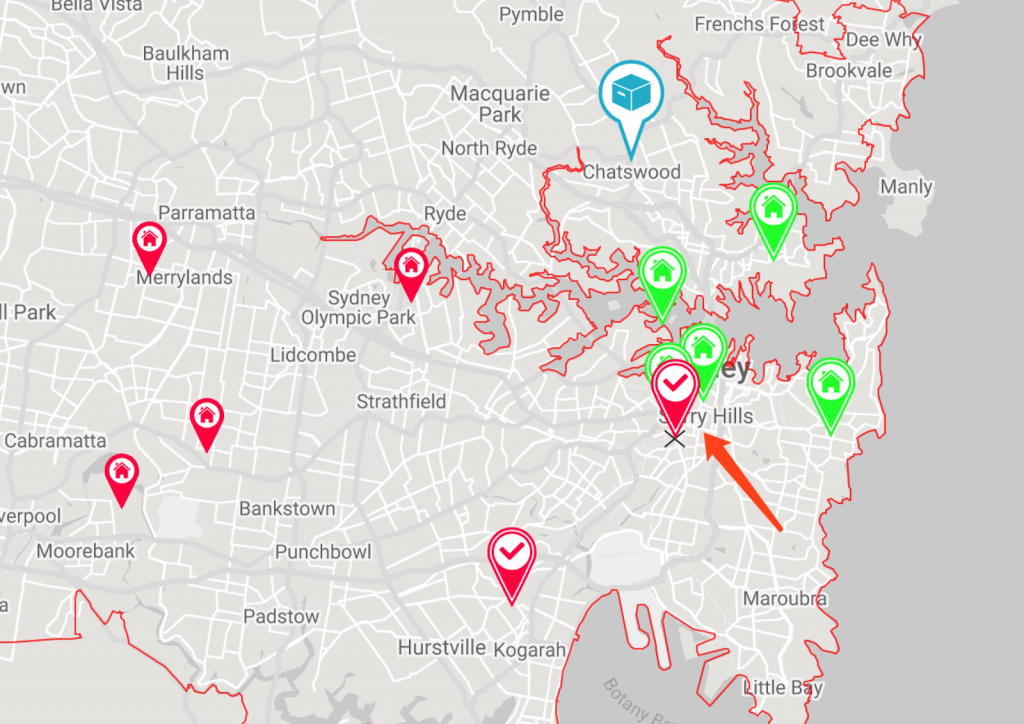 If you would like to move multiple Jobs to the Run, you can select multiple markers by pressing the SHIFT button on your keyboard (just like you select multiple files in your operating system).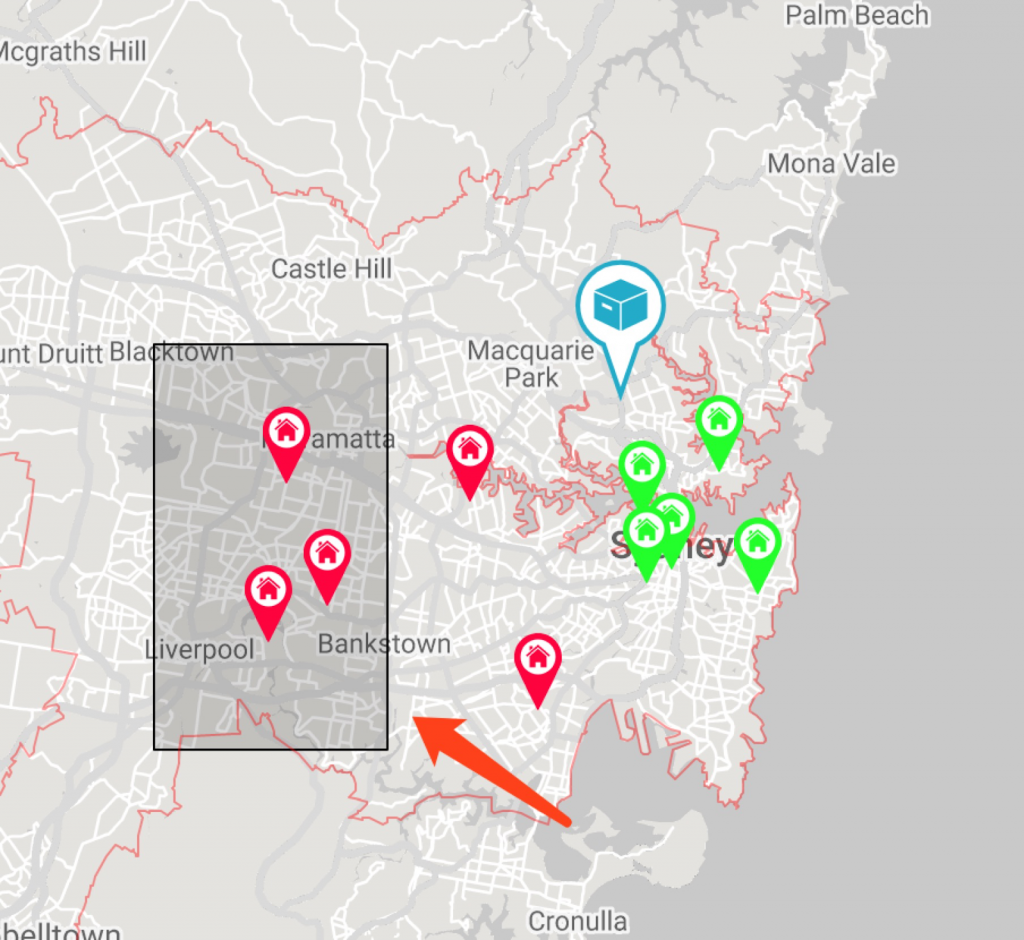 Now you can drag any selected marker on the top of any green markers.
Move to another Run
Drag and Drop method is handy when you don't have many Jobs on the map. Go People also offer another method to make this adjustment.
Select one or multiple markers with the SHIFT button as the same as the Drag and Drop method, then click the 'Move to another Run' button on the top left.

In the 'Add selected Jobs to an existing Run' popup, you can choose a Run that you would like to move the Jobs in.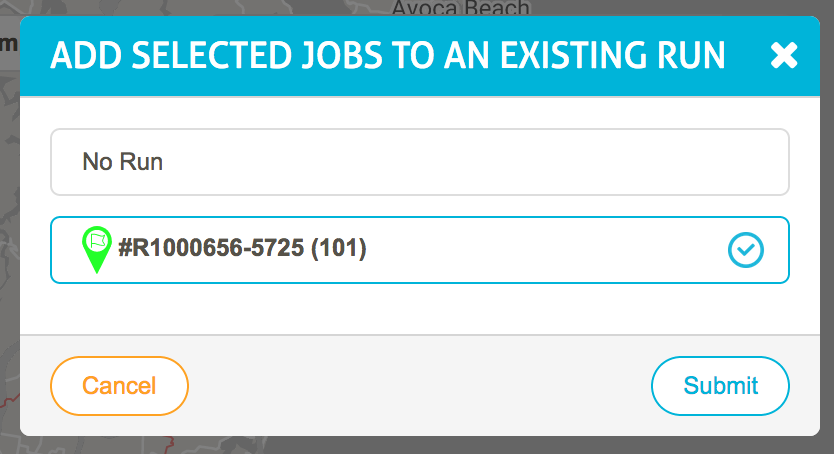 You can also choose 'No Run' to move the Jobs out of the current Run.
FAQs
Can I add Jobs to a Run that is waiting for pick up?
Yes, both Route and Payment will be updated automatically.
Note: If you have already manually adjusted the sequence of the previous Run, please double check the new sequence once the Jobs have been added.
Whenever you make the change, the Runner will receive a push notification in the App. Therefore, if you would like to reset the whole Run and start over again, you can remove the Runner, make a change then assign it back later.
Can I add Jobs to a Run if the Runner has started delivering?
It depends.
If the new Jobs will not affect the Runner's delivery sequence, e.g. it just adds a new stop to Runner's future delivery, the Route and Payment will be updated correctly.
However, if the Runner has done a few deliveries and the new Jobs requests him/her to turn back, the Go People system doesn't support this change yet. Please contact the Support Team to review and adjust the payment manually.
Can I move Jobs from one Run to another Run?
Yes. If the Runs have been assigned to the Runner, Runner will receive the update notification.
Did this answer your question?
Thanks so much for your feedback!
%s of people found this helpful.