How to GoSHIFT: manage a return request
When a delivery cannot be made and it does not have ATL (Authority to leave), the driver will usually start a return request on the App. This article explains how a return request can be handled when it happens.
You will start seeing the requests on the "Jobs" page from the left nav. There is a new tab in the orange that shows the number of return requests that need to be handled.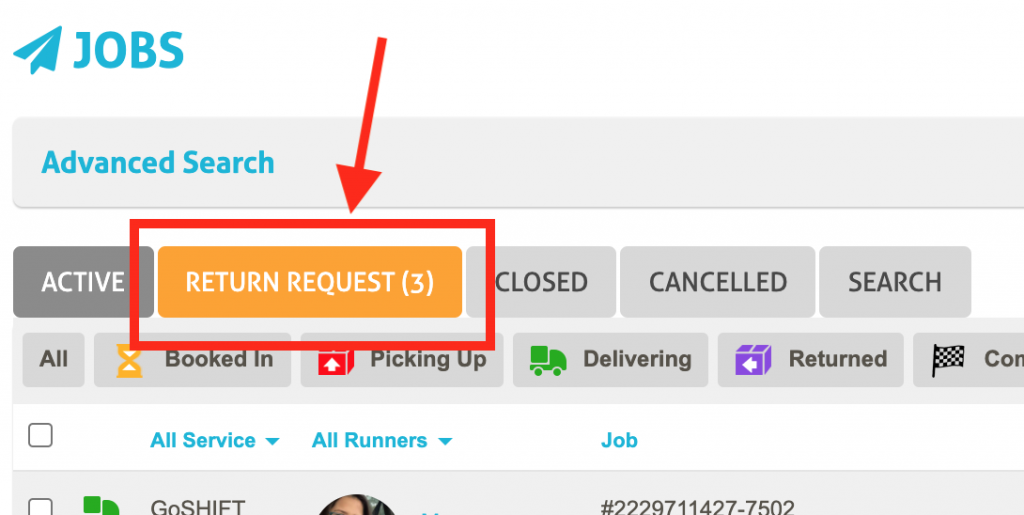 Click on the "Handle return request" button on the right-hand side of a job,
Follow the prompts to make decisions on what you would like to.
If you usually expect returns to occur, we recommend you tick the "Return to store" option when creating a shift. This will allow the algorithm to set the origin as the last destination when planning the run.
Did this answer your question?
Thanks so much for your feedback!
%s of people found this helpful.