How to: set a shift reminder
If you've been allocated a Shift, GoPeople recommends that you should set up a reminder to make sure you get to the Shift on time.
First of all, go into your app, and click on the Shift you've been allocated. Then scroll down to the bottom, and follow the prompts: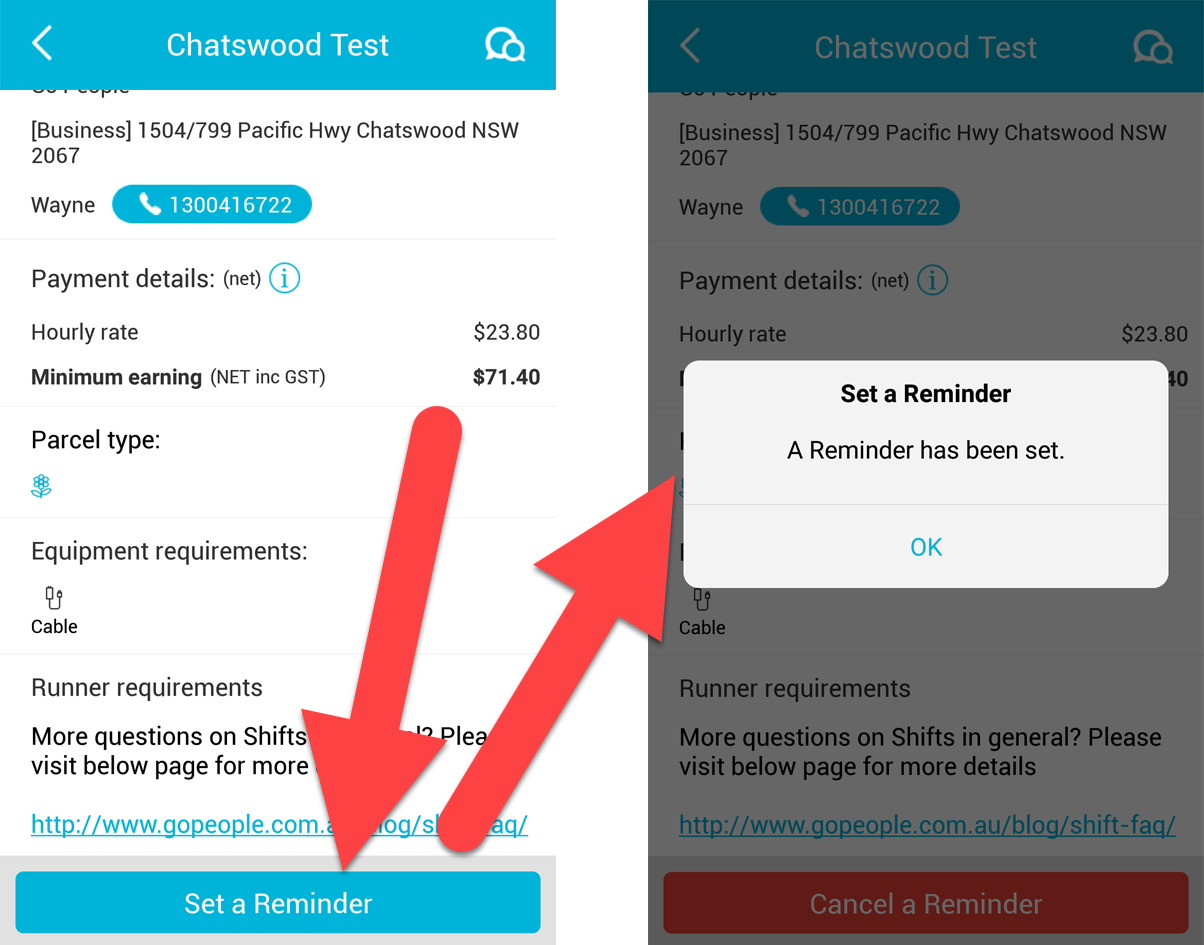 Now, if you exit the Runner's App and go to either Apple Calendar or Google Calendar, you should see your Shift listed as an event: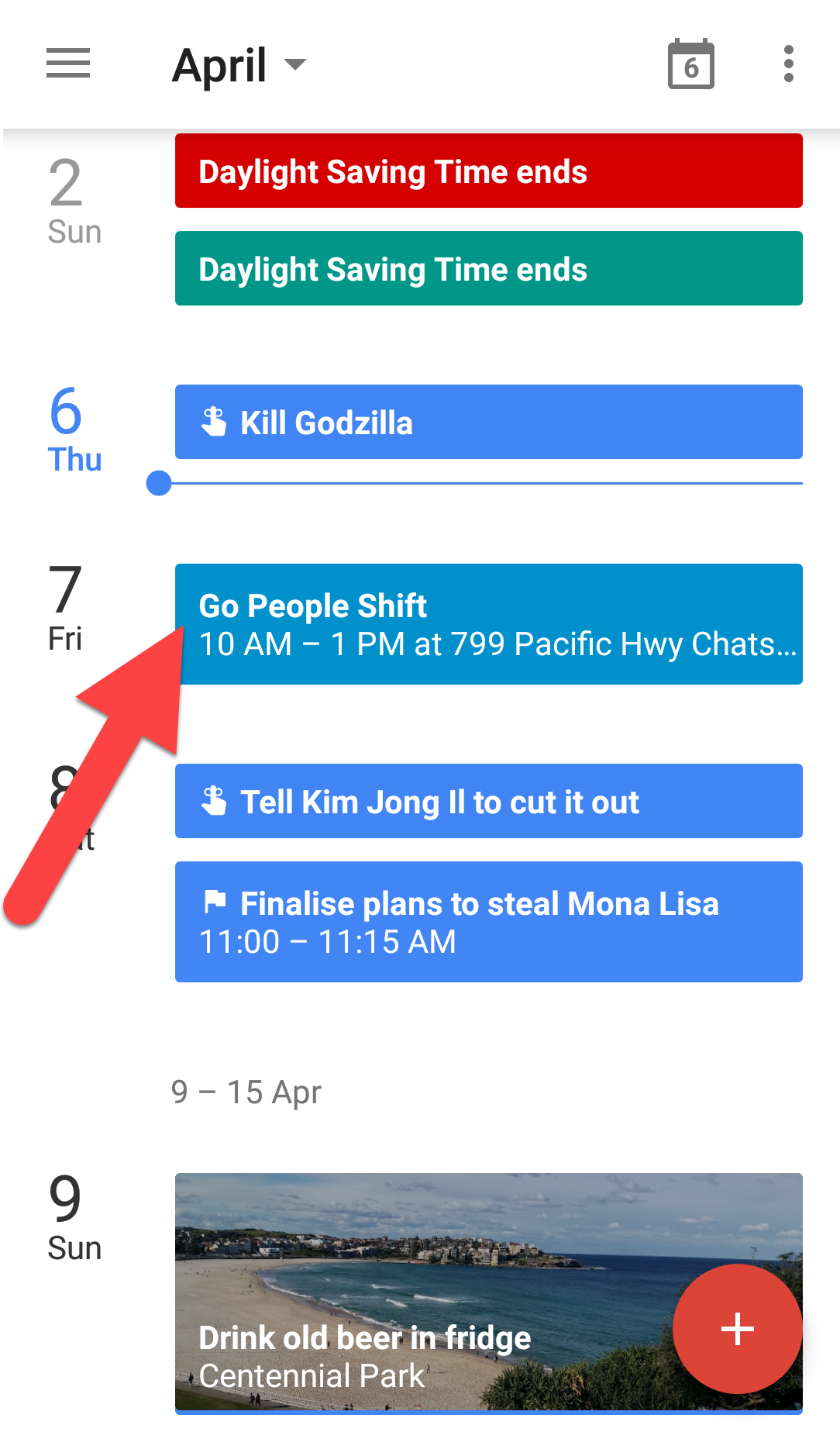 When you click on that shift, there should be a reminder already set. Of course, you change when you want to have a reminder (and on Apple, you can have a reminder that calculates the latest you can leave):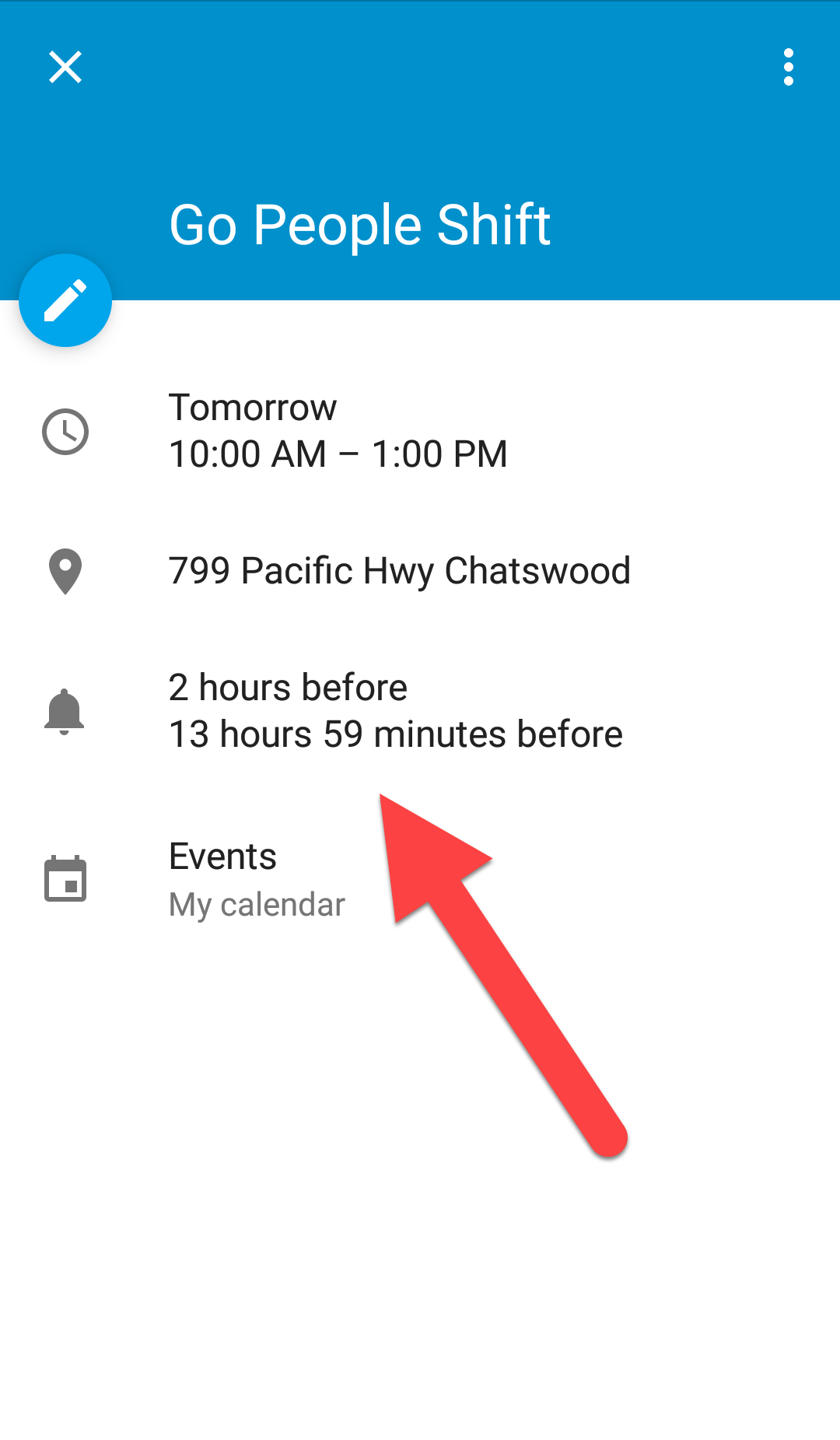 Did this answer your question?
Thanks so much for your feedback!
%s of people found this helpful.