How to: taking a photo for proof of delivery (POD)
Runners have to take a photo as Proof of Delivery (POD) if the recipient isn't present and the parcel hasn't been claimed by anyone else.
These photos, if instructed to take them, must be good enough for Go People. Basically, they're used by Go People to prove to Senders and Recipients that the parcel has been successfully delivered.
Here's a quick guide to help you understand when to take a photo, and how to take a photo.
When To Take A Photo For POD
You need to take a photo if:
No one's home, and
You have been given Authority To Leave
Only take a photograph if these conditions are met. Do not take a photo if a Recipient is a present; and certainly do not take a photo with the recipient or of the Recipient's face.
If the delivery address is a house, Runners should leave the parcel in a covered area close to the front door. The parcel should be laid carefully on the ground or against a wall, and if the parcel is delicate (e.g. a flower without a pot), then the parcel should be carefully propped up against a wall with great care taken so it will not fall over after you leave.
If the delivery address is an apartment, if possible, leave it outside the apartment's front door. If you can't enter the building because no one is answering the intercom, you cannot leave the parcel out the front of the apartment building's front door (unless advised otherwise by the Sender or Recipient).
How To: Take A Photo For POD
First of all: take care when taking a photo of a Recipient's residence or workplace. These photos contain sensitive and personal information of the Recipient.
Here are some important things to consider when taking a satisfactory photo:
Can you see the parcel clearly in the photo?
Can you see clearly where the parcel has been placed? (is it to the left of the front door? is it next to the pot plant? etc)
Some examples of well-taken photos: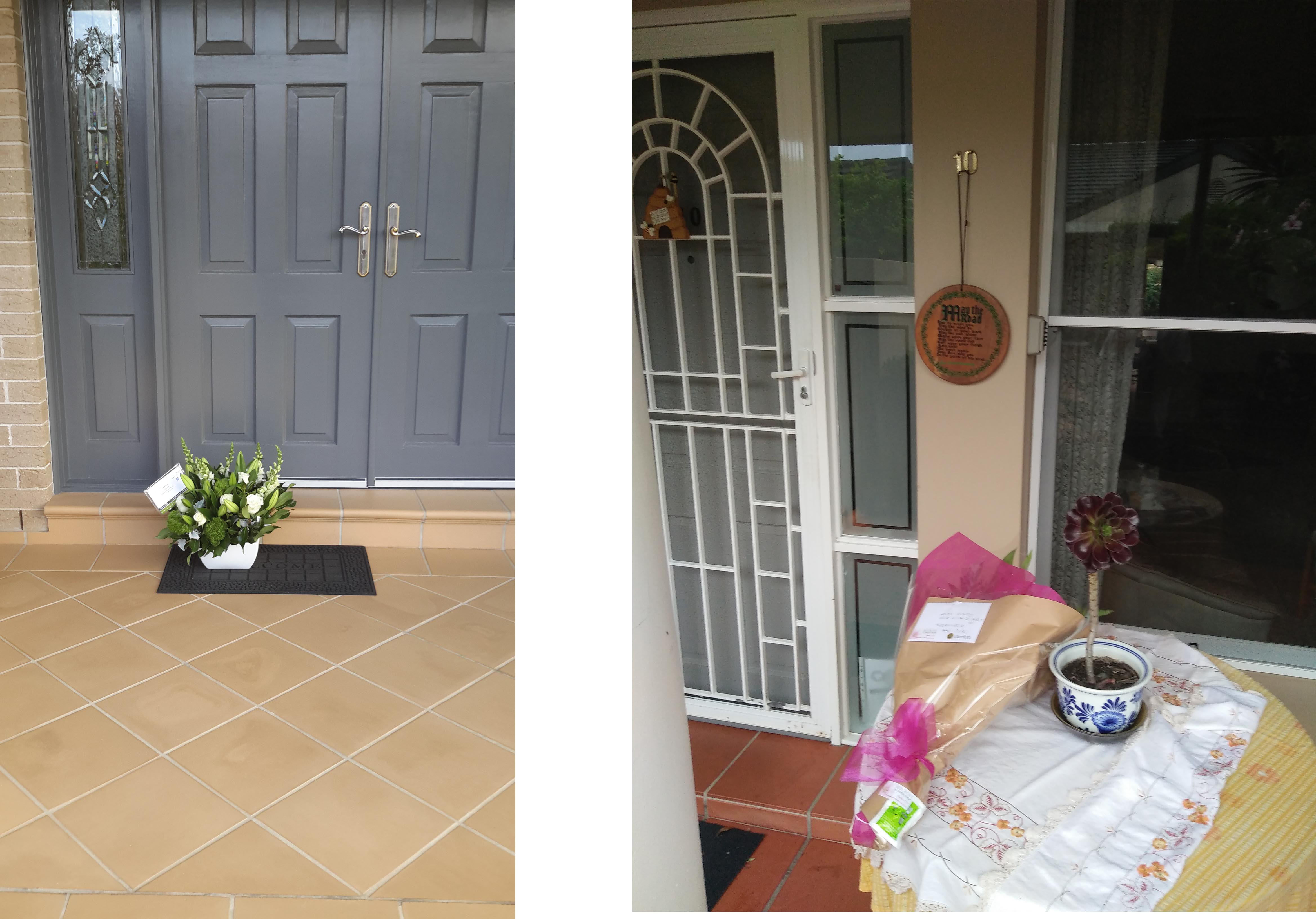 Did this answer your question?
Thanks so much for your feedback!
%s of people found this helpful.