How to Shopify: display Go People option on the Shopify checkout page
Please note, this is only available if you have the "Third-party calculated shipping rates" feature enabled on your Shopify plan. By default, this feature is only available on "Advanced Shopify" plan. However, if you happen to be on the "Basic Shopify" or the "Shopify" plans, please make contact with Shopify support. Often, they would agree to add it if you subscribe to the annualised plans. For more details, please visit Shopify pricing page.
Here are the steps to enable Go People on your Shopify check out page
Log into Go People member's portal.
Click on the settings at the bottom left of the dashboard.
Click on "Shopping Cart Integrations", then click on the Shopify Icon.
Check 'Display Go People as a shipping option on the Checkout step'
Click SAVE.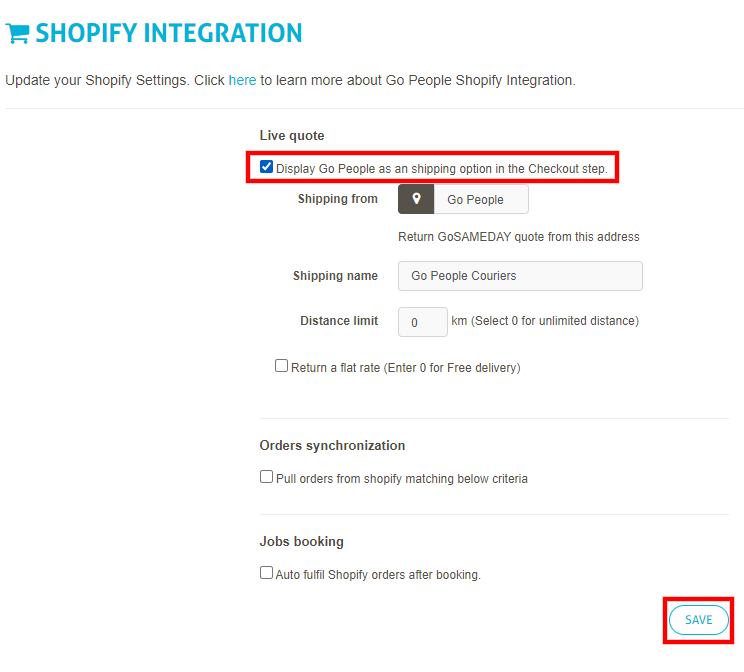 Once above is done, Go People Courier Delivery will start appearing in your shipping method list on the check out page as below.
Customize how things are displayed
To customize the shipping method name, you can update them via the "Shipping name" input box and click SAVE.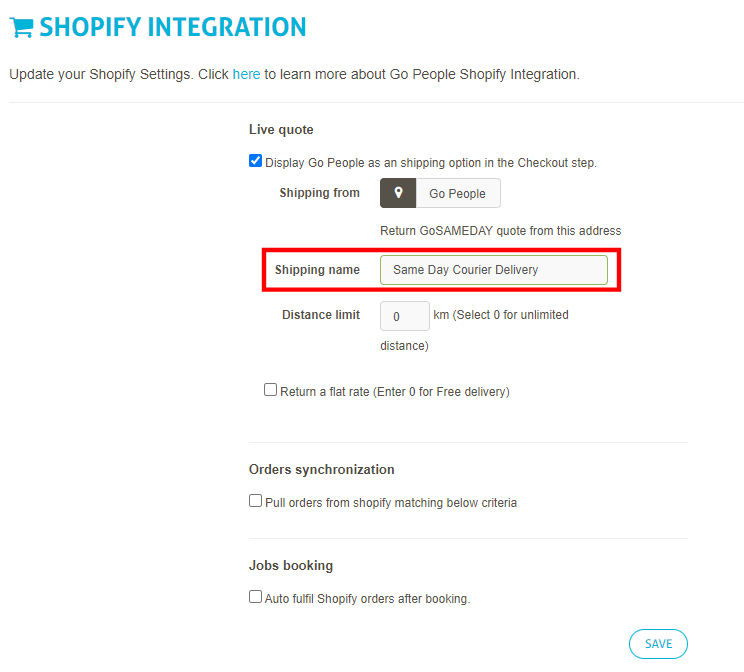 The shipping method on the checkout page will then display the shipping name you have entered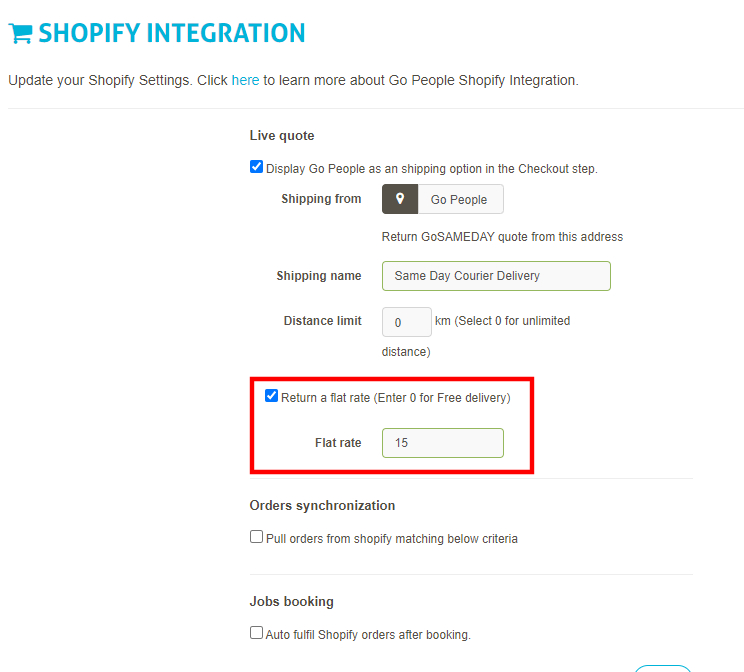 The shipping method in the checkout page will display the flat rate you've entered:

If you entered 0 in the flat rate text box, a free delivery will be offer. The checkout page will display the free delivery you decided on.

Did this answer your question?
Thanks so much for your feedback!
100
% of people found this helpful.