How to: use Go People dispatching and sorting scanner
This article will explain how to use our dispatching scanner to fasten your dispatching process.
Get the scanner ready!
Your scanner will need internet access to fetch the manifests from our server. Please go into the "Settings" to connect to WIFI as per a normal smart Android phone. It works very much the same as an Android phone.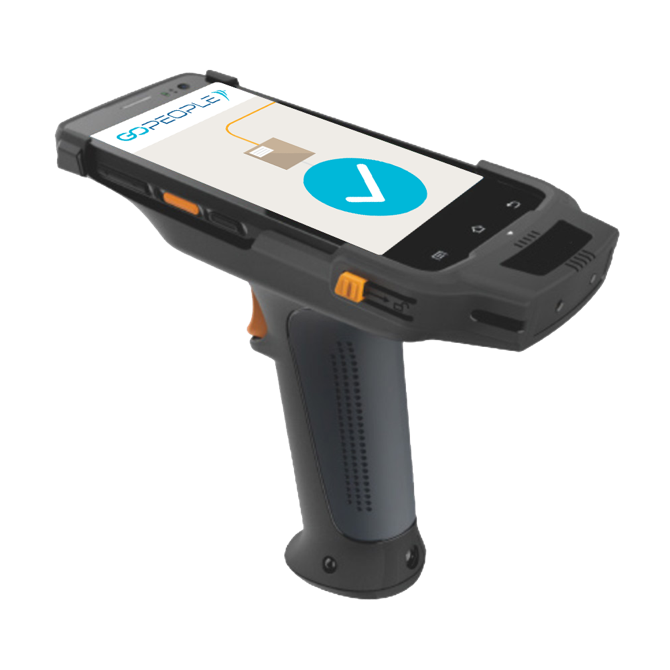 Once the scanner is connected to WIFI, please open Chrome from the bottom of the screen and enter "https://sorting.gopeople.com.au/" into the address bar.
Log in with the provided login details. Please note, this login is different to the login you use for the portal. If you have not receive one, please contact your account manager.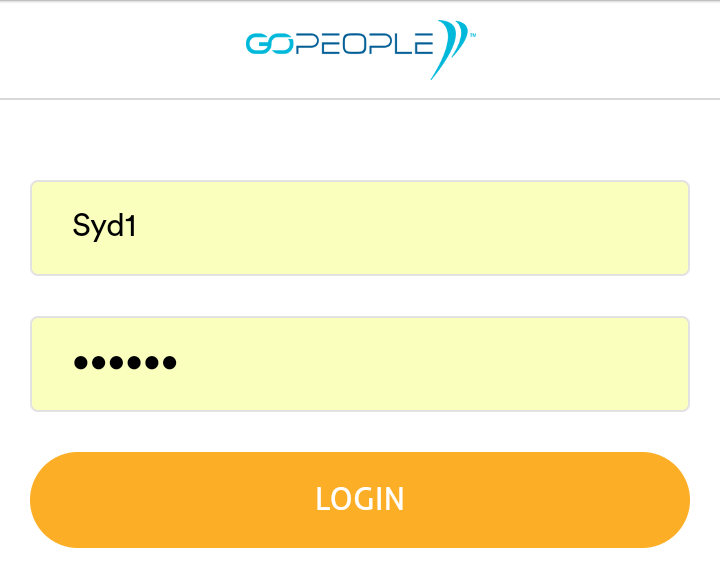 Tip: It is always easier if you allow the device to remember the login details which will save you logging again next time.
Once logged in successfully, you will see the below screen for fetching manifests. It is defaulted to Today, but you can always choose a different date via the date selector.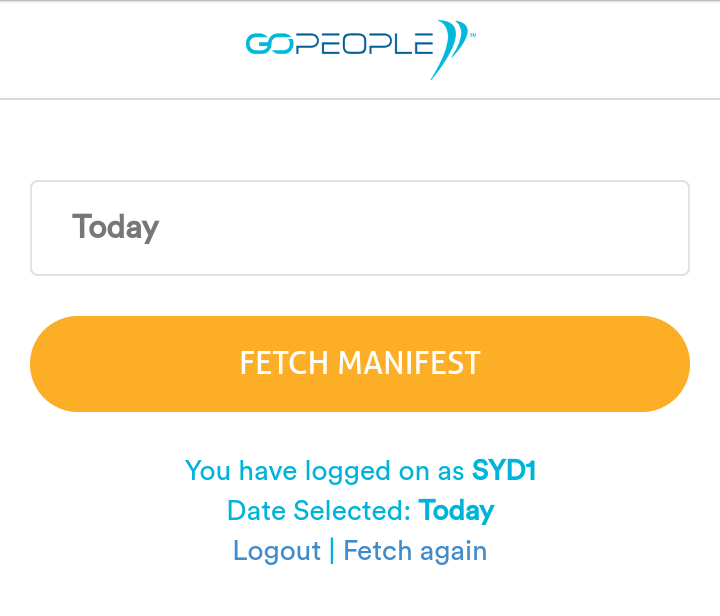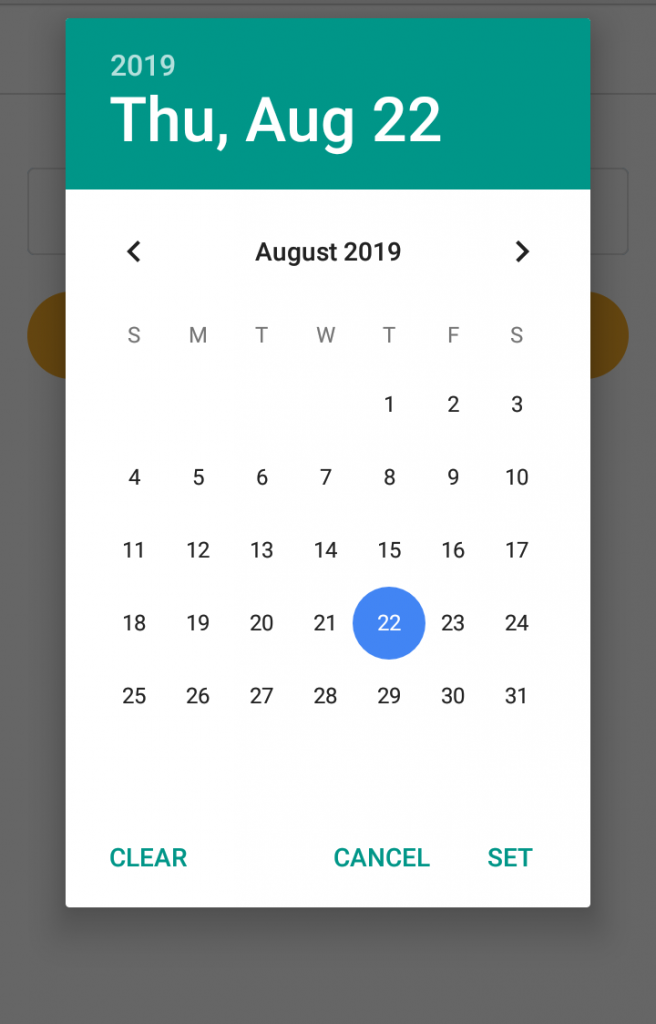 Click on "Fetch manifest" once your are certain about the date selected.
You are now ready to start your sorting! Please double check the date of the manifest you have downloaded in the highlighted area on below screen.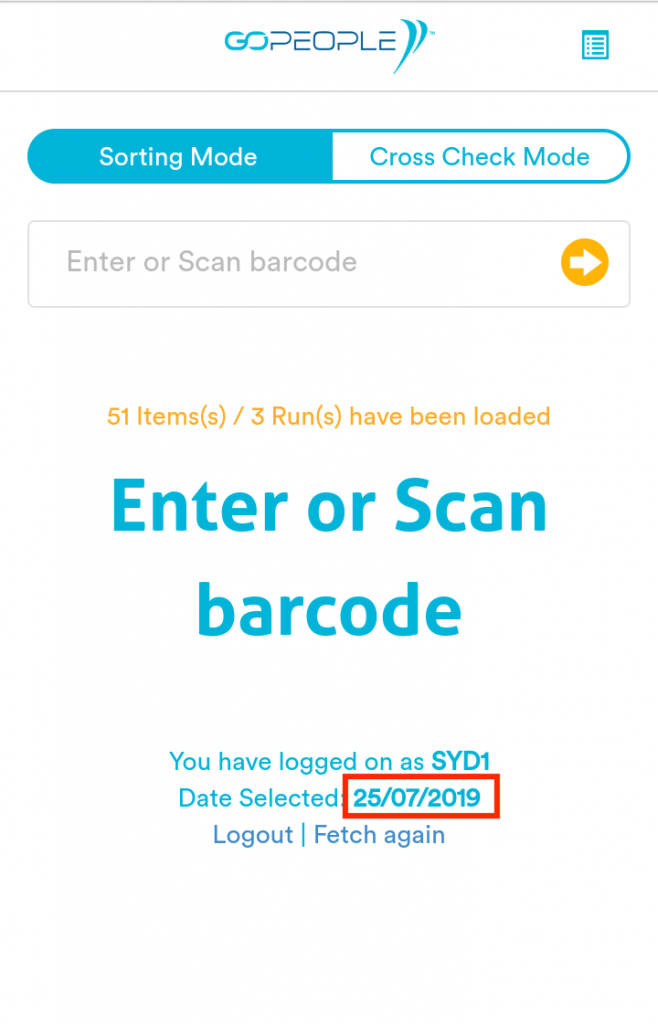 There are two modes on the scanner. "Sorting Mode" is for you to sort your parcels. "Cross Check Mode" is for you to double check the items within a sorted run.
Sorting Mode
To start sorting, please make sure "Sorting Mode" is selected on the top. You can not start scanning the barcodes.
If the parcel is recognised and belongs to the manifest, it will show below screen with Run number and Sequence number.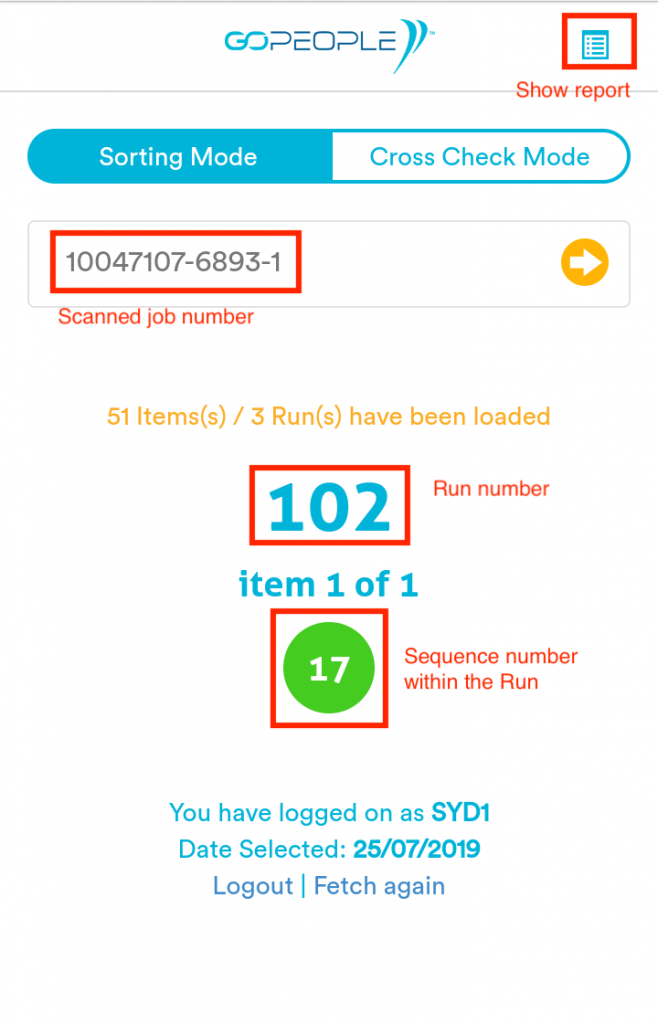 If the barcode cannot be scanned, you can enter the barcode into the input box manually.
If the parcel does not belong to the manifest, it will prompt you with a cross sign.
Place the parcels to the run area where they belong.
Tip: it is the best to sort the parcels according the sequence number shown within the run. This will save significant time when drivers arrive for loading.
Continue doing above until all parcels are scanned and sorted. You can click on the top right corner for a full scan report for any missing items.
Cross Check Mode
Once sorting is completed. It is always encouraged to cross check all runs to be sure all parcels are in the right place.
Click on "Cross Check Mode", and enter the run number that your are checking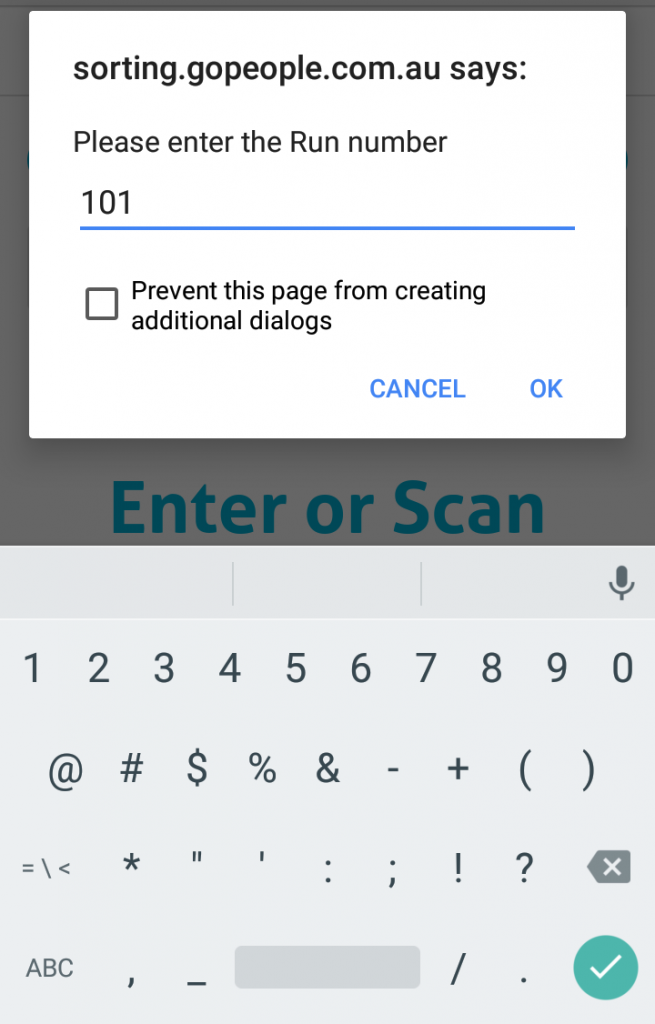 The scanner will prompt you if the parcels are in the right place or not.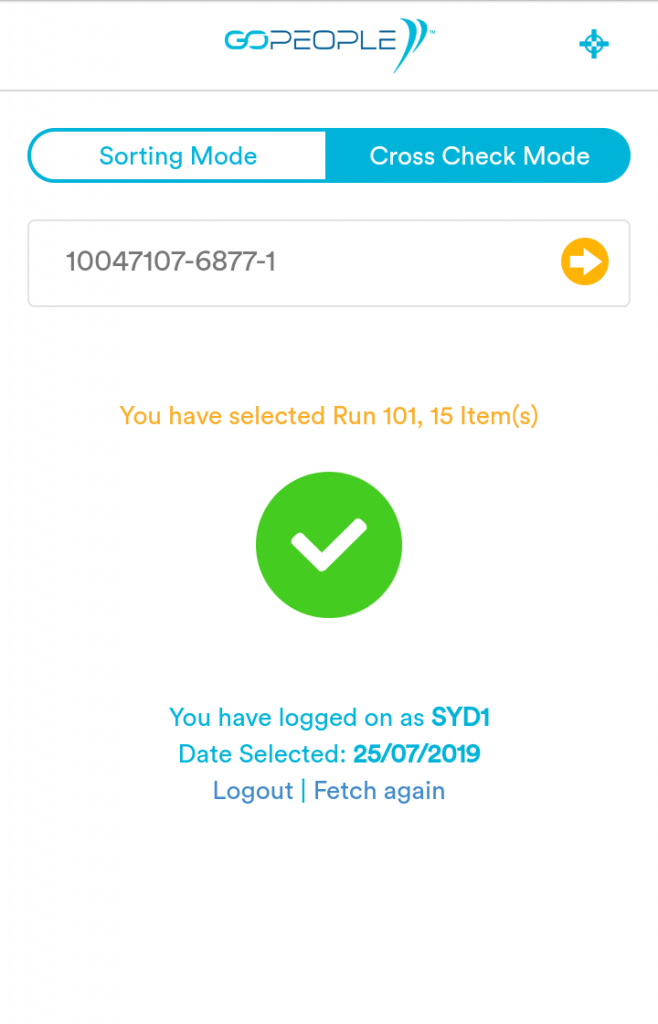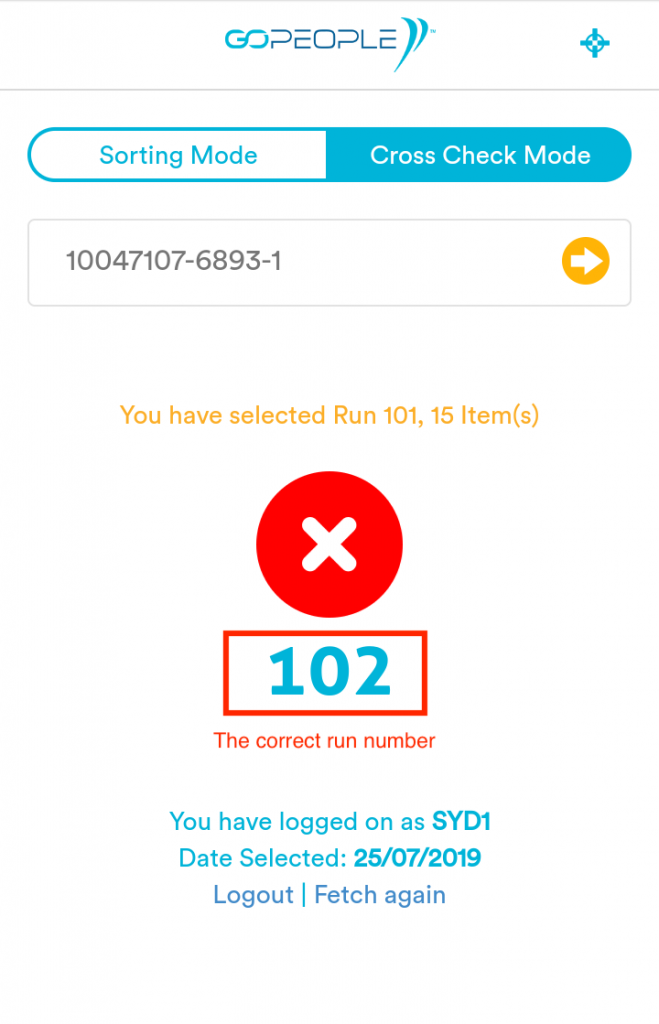 Please the parcel to the right location if it shows wrong.
Similarly, you can always click on the top right corner to view the scan reports.
That is it! Happy dispatching!
Did this answer your question?
Thanks so much for your feedback!
100
% of people found this helpful.