How to: update job details after booking
Yes! You can modify the details of the job after they are booked including:
changing the destination or parcel type,
adding any notes or special requirements
cancelling a job
This article will explain how to do that.
Firstly, find your job in the job list view. You can use the "Advanced Search" to look further if it does not appear on the first page. Once you find the job that you would like to make updates to, click on the "eye" icon on the right-hand side of the row.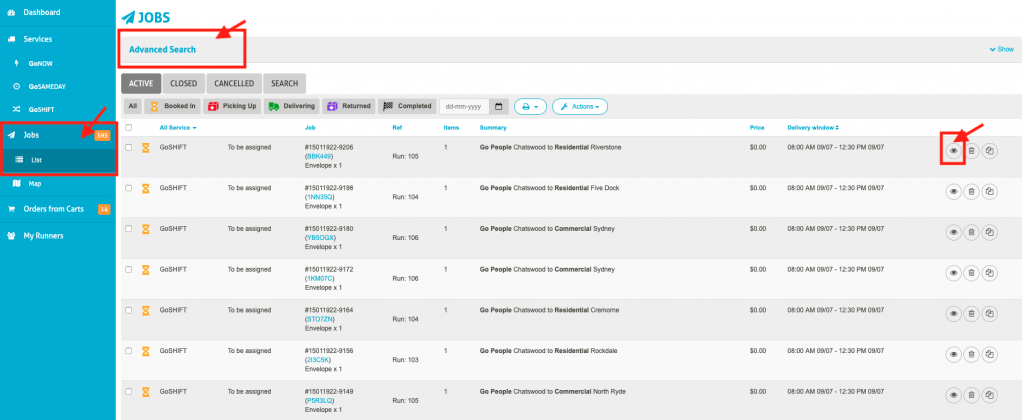 On the job details overlay, you will be able to see the "edit" buttons for changes.
As you can see, there are plenty of details you can change. At the bottom, note that there's an option to delete or duplicate the job. You can also add a message to your Runner, or for GoPeople Support's attention.
IMPORTANT:
There are some details you CANNOT change, e.g service type, cut-off times, parcel type, etc. If you wish to change these details, unfortunately, you need to cancel the current job and make another booking.
If you make changes to the address, the price will most likely change.
If a Runner has been assigned to the job, you will be charged a redelivery fee.
If a Runner has not been assigned, the job price and your account balance will be updated accordingly.
If you cancel a job that has been assigned to a Runner, there is a cancellation fee of $11.
Did this answer your question?
Thanks so much for your feedback!
%s of people found this helpful.